LearnKey Blue Ocean Employability Program
In this custom training and employment program, students receive intensive job search and interview coaching assistance after completing their training and certification program.
The LearnKey team has a large and ever-growing network of major employers who are looking to hire in the immediate future. We connect these employers with highly trained job candidates who have been trained to the specific needs of the company/industry.
The Blue Ocean program is a framework of career enhancing education modules into which we insert multiple certification bundles (those listed below). This framework includes Microsoft Office certifications, communications modules, behavioral coaching, soft-skills modules, resume review/production, interviewing skills modules, job search skills modules, etc. A typical Blue Ocean program would include the framework courses mentioned above plus 4-7 certification bundles. This allows many variations in the program and allows the student to have a program custom fit to their needs.
How does it work?
Once the student is accepted into a program with an approved career path, a LearnKey representative will put together the curriculum needed to meet the needs of the applicant's chosen career. An education timeline will be provided and the student can begin studying for certification exams. In the final term of the program, the Employability Team will begin working with the student.
Additional Benefits
Weekly interactions with an assigned Student Services Representative
Weekly tutoring sessions with content experts
Many certifications will convert to college credit
Intensive job coaching and employability assistance
Ready to get started?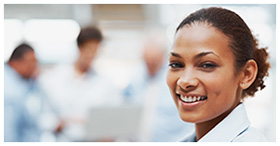 Our Student Services representatives can provide you with full program details, certification paths, and more. Call us today so we can help you lay out your long-term career options.
Certification Programs Offered
Business Management
Cloud Administrator
Cyber Security
Networking
Programming
Technical Support/Help Desk