Veteran Certify for Life Program

The Certify for Life program is an initiative which LearnKey offers exclusively to America's Veterans. The LearnKey Certify for Life program covers unlimited courseware updates for life for those students who complete their certification programs through LearnKey. Most nationally recognized certifications go through an update every 2-3 years. Students will have access to the updated LearnKey signature courseware to prepare for the new exams.
Jumpstart your career with training and career counseling from LearnKey! Qualifying Chapter 31 (VR&E) United States Veterans can use their benefits to quickly earn industry certifications and career training.
Save thousands of dollars on courseware costs
In today's world which is guided by technology, the digital tools that we use in the workplace are changing every day. Keeping up with these changes once you have completed your initial training can be challenging and expensive. Fortunately, the LearnKey Veterans Certify for Life program will meet your needs today and in the future.
Questions?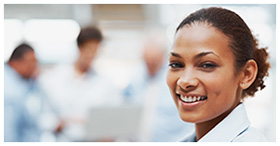 Our Student Services representatives can provide you with full program details, certification paths, and more. Call us today so we can help you lay out your long term career options BEFORE going in to see your VR&E counselor.